There are 5 starting decks, one for each basic color of Magic the Gathering, that all players receive for free. These decks are conveniently named according to theme and denoted by an asterisk. Click on the links below for a detailed list of cards for each deck.
The starting decks can never be deleted from the deck list, they will always be a reminder of humble beginnings. See How to play for free to add to your arsenal of cards.
The 5 starting decks are all viable to complete the free campaign with, depending on style of play. With the free booster pack, however, a multi-color deck can be more advantageous. All free cards are available to build and save new decks, including cards from the starting decks. See Free multi-color decks for more details.
Click the deck heading or the deck below for a detailed description.


The Backstabber deck is a basic blue deck with a rogue/assassin theme.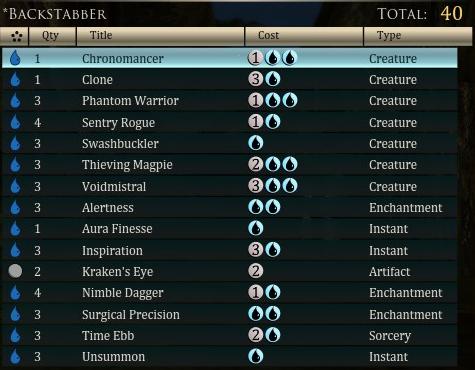 The Bramble Tangle deck is a basic green deck with a creature control/elf theme.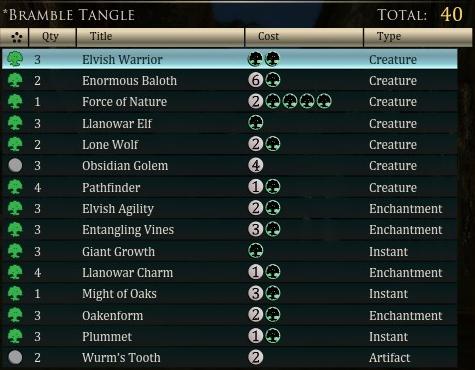 The Death Rattle deck is a basic black deck with a undead/sacrifice theme.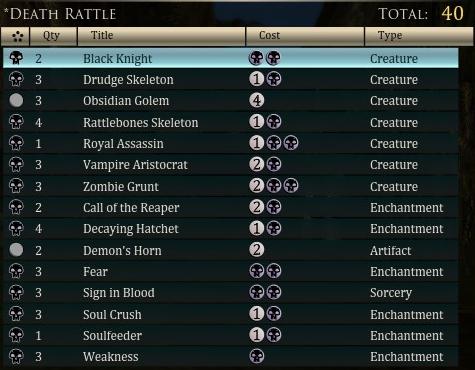 The Seething Rage deck is a basic red deck with a goblin/barbarian theme.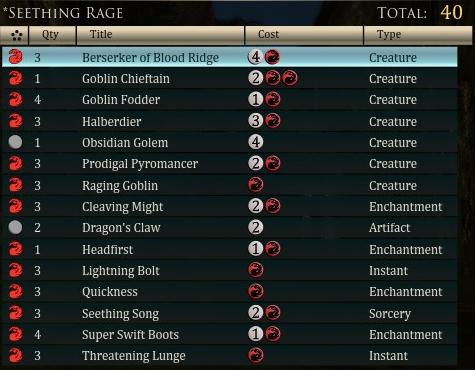 The Valor Strike deck is a basic white deck with a soldier/tactical theme.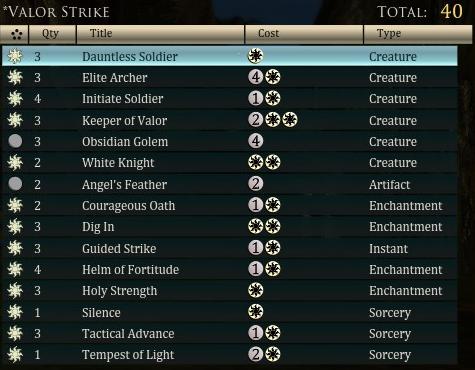 Community content is available under
CC-BY-SA
unless otherwise noted.