Magic the Gathering Tactics is not your typical free to play genre where slow progression through multiple stages of the game can lead to lots of cash in order to advance at each stage.
Instead, it offers one time only purchases of campaign packages and the typical starter and booster packs inherent in Magic the Gathering.
While it is worth while to buy the campaign packages, it is only temptation that lead to multiple purchases of booster packs. If temptation to buy boosters is too great, it's best to enter a draft game where you have a chance of winning more cards.
Playing for free
You can download the game for free (also available on steam) which gives you 5 starting decks, a booster pack, and one campaign package for free.
Once the free campaign is completed, you have access to one daily mission. The daily mission, in turn, gives 2 gold and 75 experience points each day when you successfully beat it.
The gold you accumulate can be used in the auction house to purchase better cards and make better decks. The experience points will gain your planeswalker levels, which can be spent on the talent points that give you cards to use.
Once you have a deck that is good enough, you can enter tournaments for gold and win booster packs and promo cards, which you can use in your deck or auction off for more gold.
Note that all free cards you receive are locked in the auction house.
Playing the campaigns (highly recommended)
The campaign packages offer up to 7 daily missions once completed. This is the only reminiscent of the "pay to play" that other games incorporate to progress, and it is a one time purchase.
The campaigns cost 15 USD for all of them. The campaigns are purchased with station cash (SC), which is 100 SC per 1USD. It is 250 SC per campaign package and there are 6 campaign packages. These can be bought one at a time to further playtest the game before buying more.
Once owned, there is no other hidden "pay to play" progression needed, other than the temptation to buy boosters or gold to use in the auction house.
Buying the campaigns allow the most daily gold and experience points available to any player giving up to 14 gold and 900 experience points a day. This allows the quickest progression "for cheap" using the above playing for free method.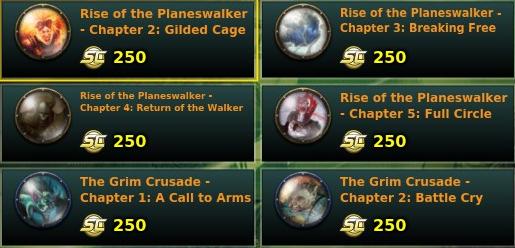 Community content is available under
CC-BY-SA
unless otherwise noted.